CHRYSLER MOTOR FACTORY LINWOOD
Rootes Motors Ltd opened the a car factory close to Linwood in 1963 (Official opening of the plant was on the 2nd May 1963) to build Hillman Imps, they later bought over the Pressed Steel factory which was next to them. In 1967 Rootes were taken over by the Chrysler Corporation. In 1979 the factory was bought over by Peugeot Citroen and renamed Talbot. In May 1981 the car plant closed. The site now has the Phoenix Retail Park on one side of the road and offices and warehouses and being built on the other side.
In 1971 the factory had its own small Commer PA (or PB) van fire appliance. It was a sister vehicle to the factory ambulance, which was the same type, except it was painted white, both were housed in an "emergency vehicle" building on the "Pressed Steel" side of the factory and on sunny days you'd see them sitting out on the "apron". (From Bob James an apprentice at the factory in 1971.)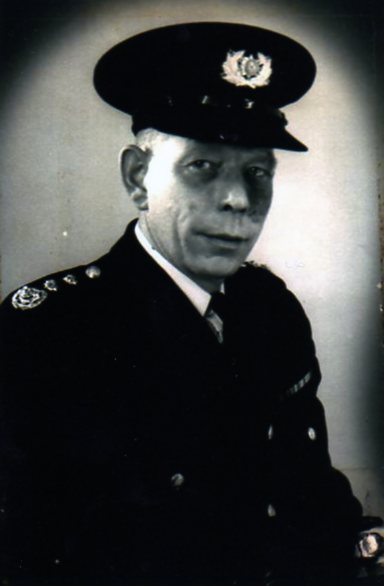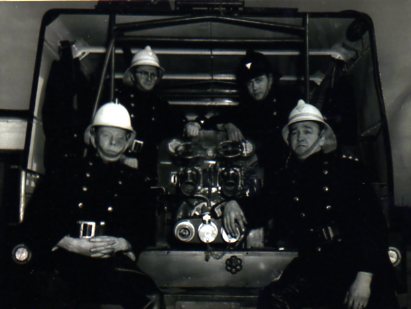 Chief Officer F W Harding The four man crew that went to Cheapside Street Fire 28/3/1960
Photos from William F Harding (son) 13/12/2002.