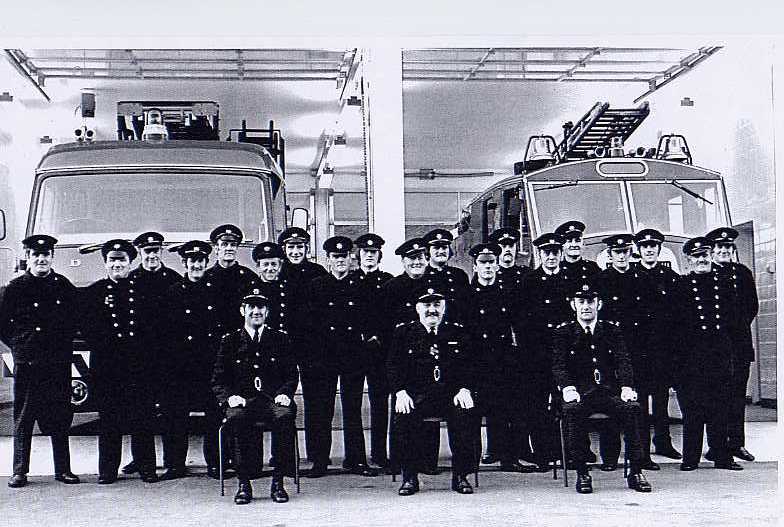 Oban crew when Station went operational. 30/9/1976
Left to right standing: Sub Officer Donald Malloch, Firemen George Berry, James Smith, Donald Logan, John Black, Donald MacDonald, Robert Hart, James Harrison, Thomas McEchen, Campbell MacLeod, Richard Cornelius, Bruce MacDonald, James Maitland, John Stephen, John McCallum, Angus Campbell, Malcolm Craig, Leading Fireman Hector Morrison, Leading Fireman Alistair Carswell.
Left to right seated: Station Officer Adam McCracken, Station Officer Joseph Simpson (Retained O.I.C.), Station Officer Kenny Munro.