NEW BOOK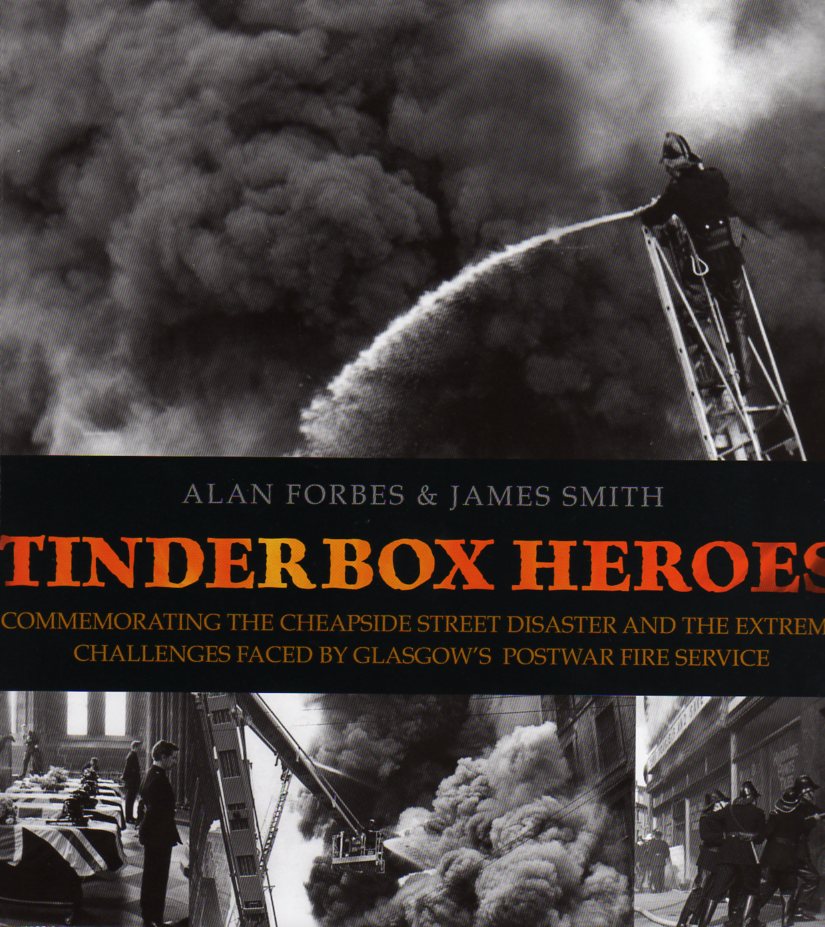 Launched on Tuesday the 9th of March 2010 at The Mitchell Library as part of Glasgow's "Aye Write !" Book Festival, Tinderbox Heroes is the first item in a series of events to commemorate the 50th Anniversary of the Cheapside Street Disaster which took place on the 28th March 1960. Written by Strathclyde Fire and Rescue Public Affairs Manager Alan Forbes and Retired Glasgow Fireman James Smith the book gives details of major fires in Glasgow from the Grafton's fire in 1949 to the Maryhill Road fire in 1972 culminating in The Cheapside Street Disaster with comments from people who were there and their families.
This book is available from www.amazon.co.uk and on sale from Waterstone's in Glasgow for £12.99.
Published by Strathclyde Fire and Rescue Retired Employees Association the ISBN is 0-9564996-0-0.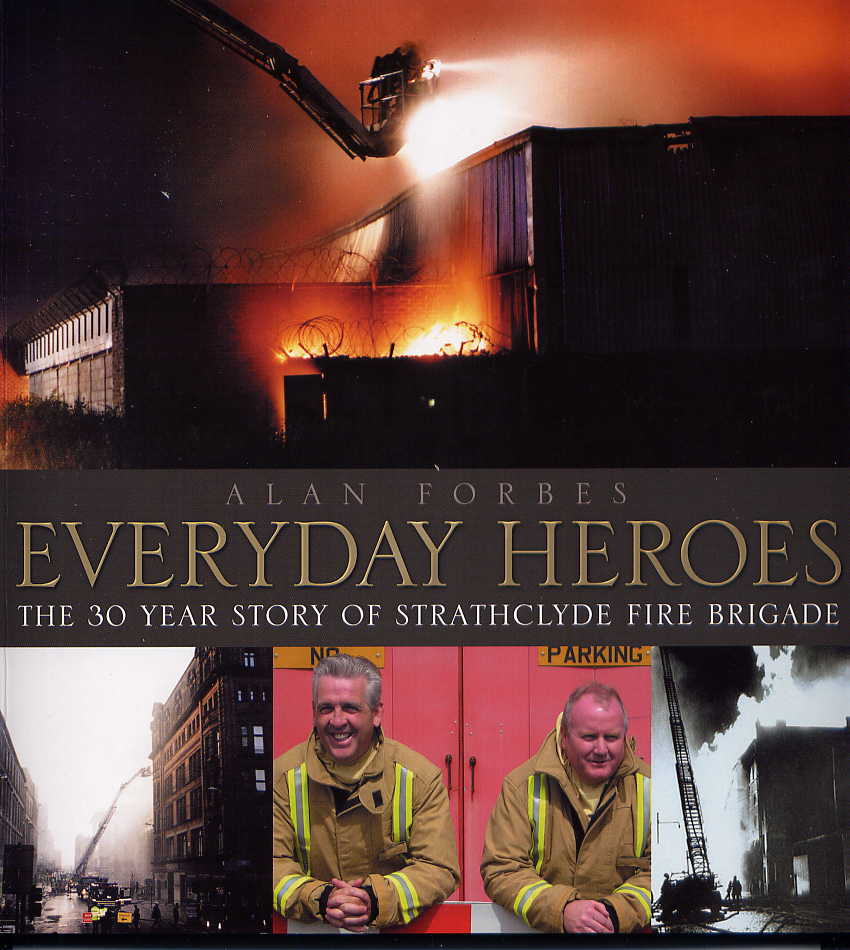 Launched on 25th October 2005 in Border's bookstore in Buchanan Street Glasgow, Everyday Heroes is the story of Strathclyde Fire Brigade for the 30 years of it's existence from 1975 to 2005. Written by Alan Forbes the Public Affairs Manager for Strathclyde Fire and Rescue (Press Officer) the title was suggested by Station Officer Mike Kane of Greenock Community Safety in a competition to find a title.
All the books royalties will go to Fire Brigade charities and the book is dedicated to the late Alex McGuire who was the Convener of Strathclyde Fire Board and an ex-firefighter.
The book is a good mix of photographs and text which is a timeline of notable events and incidents throughout the 30 years with a good deal of comments and experiences from numerous past and present members of the Brigade.
This book is on sale for £12.99 from bookstores everywhere although some my need to order it for you.
Published by Black & White Publishing the ISBN is 1-84502-054-5.