TECHNICAL ROPE RESCUE TEAM
The Brigade have purchased an ex JDC Mercedes Sprinter demonstrator which will be kitted out as a Line Rescue Unit and be based at East Kilbride Community Fire Station. Training of the crews at East Kilbride is ongoing at present (Dec 2010) at the Technical Rescue Training Centre at Hamilton. I have no further details of the equipment carried on the appliance at present. I assume like all other Specials in Strathclyde Fire and Rescue it will be dual crewed.
This appliance went on the run at 10am on Monday the 19th of March, 2012 and is a Technical Rope Rescue Team resource.
The first turnout for the Technical Rope Rescue Team was to Annick Court, Dreghorn on the 2nd of April 2012 when it was reported that there was a female on the roof of the building. The TRRT rescued her.
WU09HDZ Mercedes Sprinter/JDC TRRT East Kilbride P03N1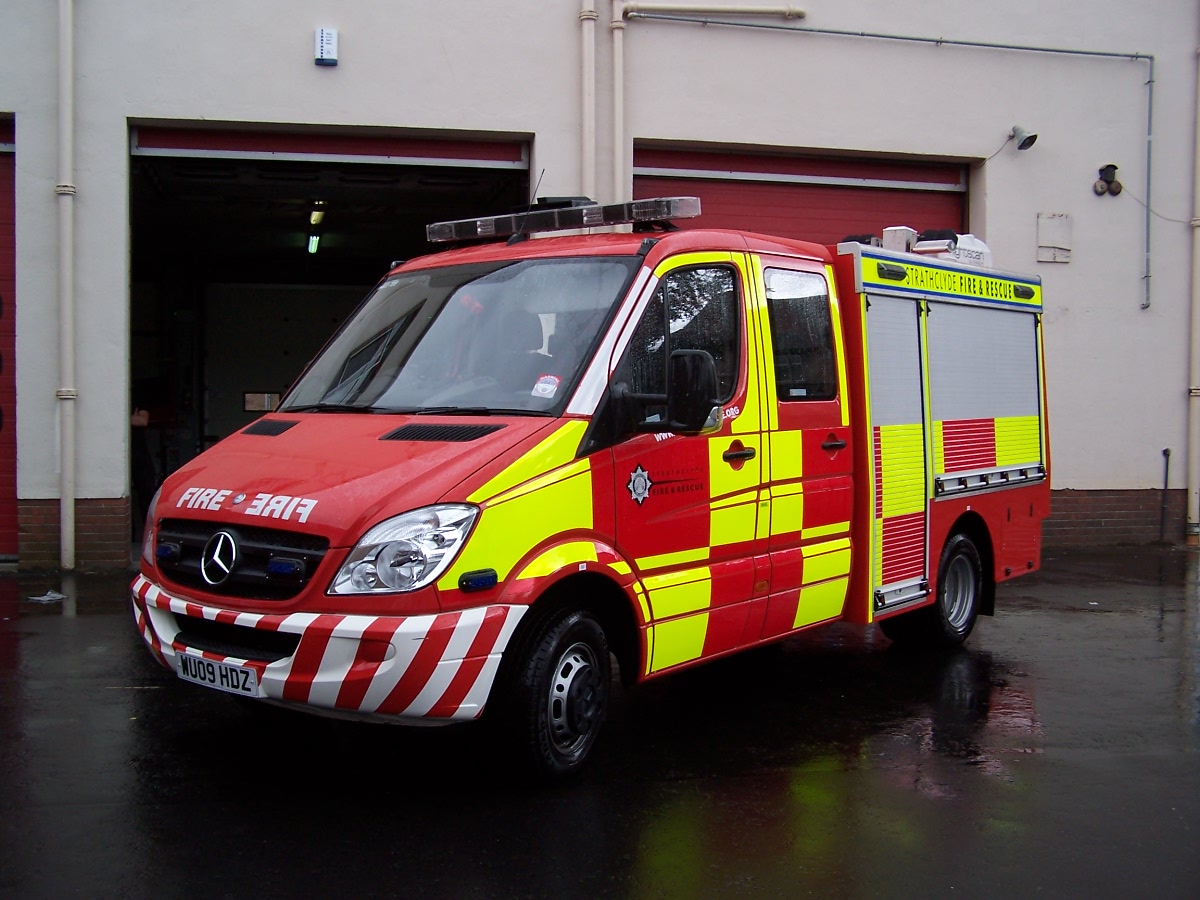 WU09HDZ at East Kilbride Yard 102_0434 14/8/2012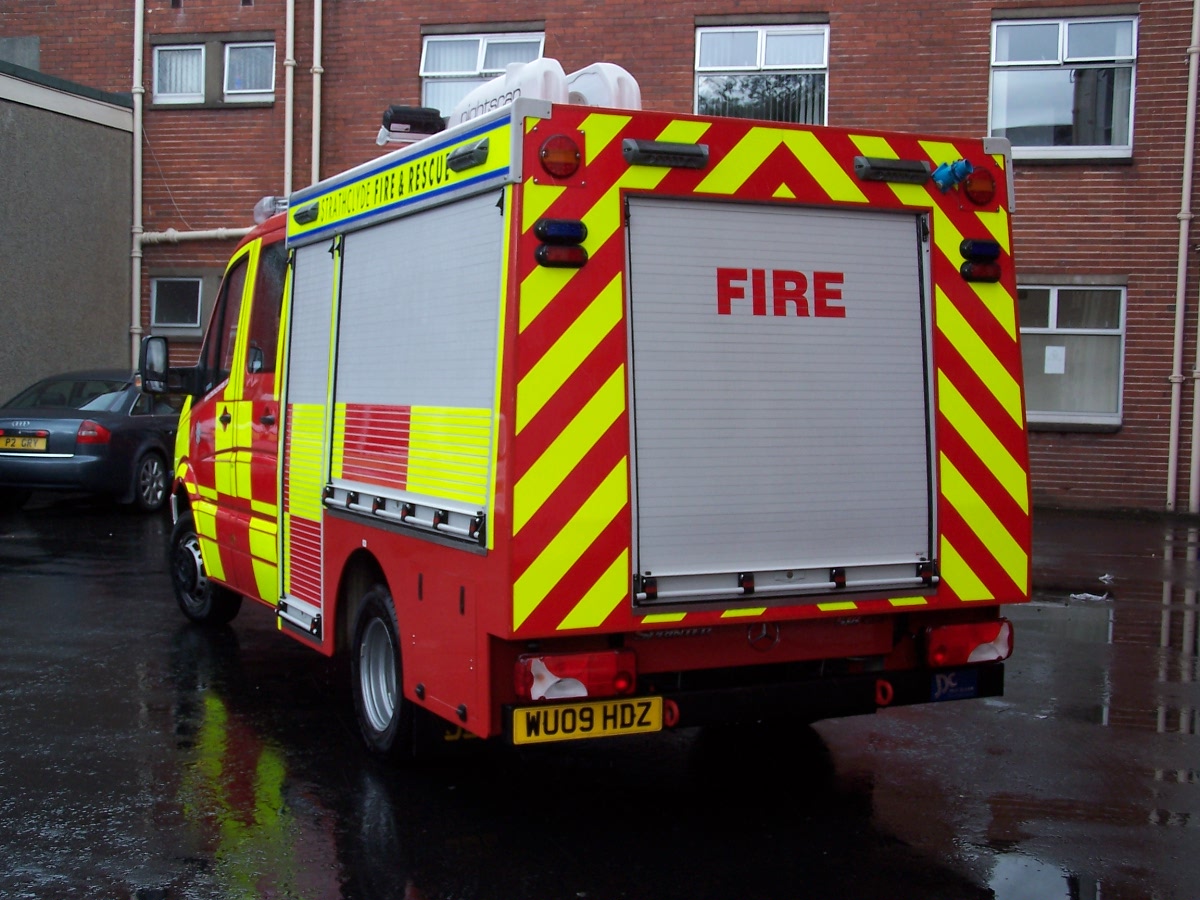 WU09HDZ at East Kilbride Yard 102_0435 14/8/2012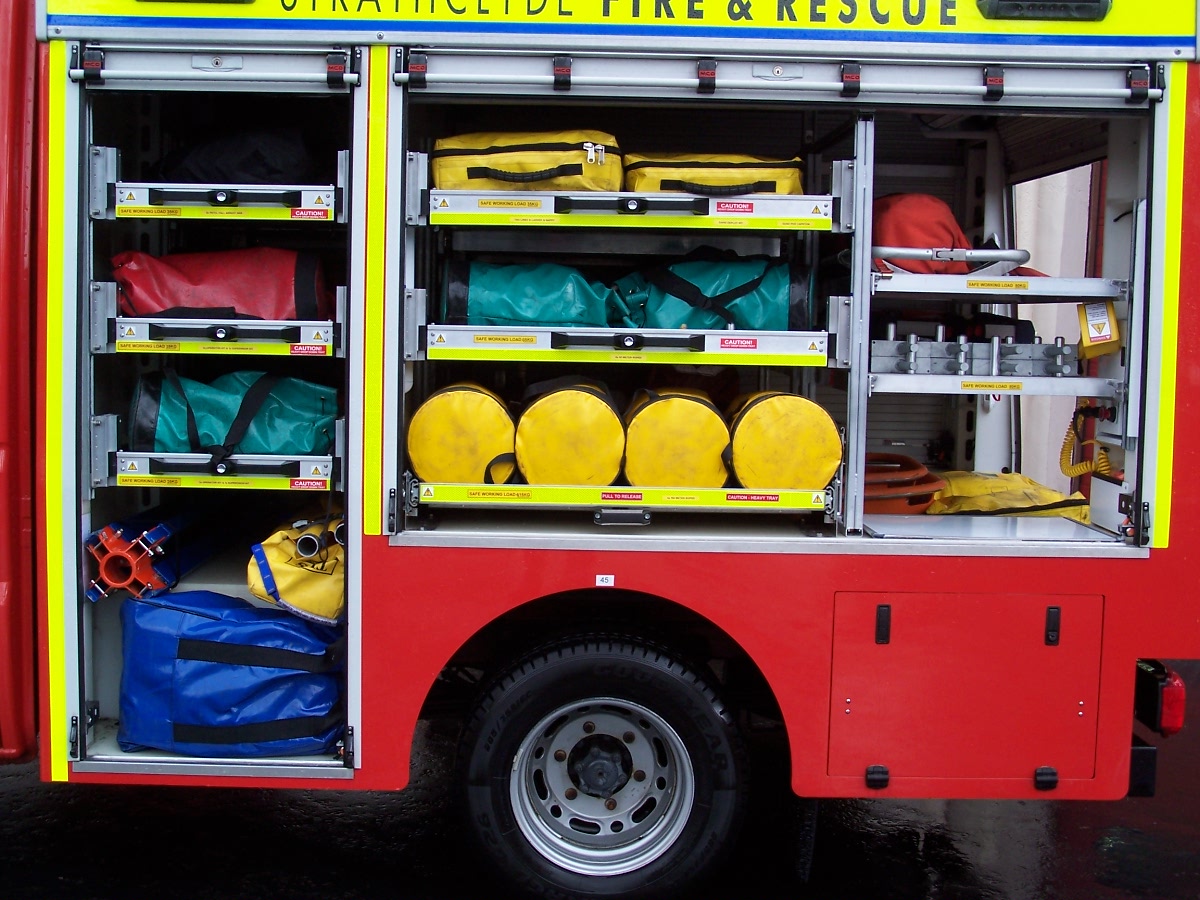 WU09HDZ at East Kilbride Yard. Near Side lockers 102_0436 14/8/2012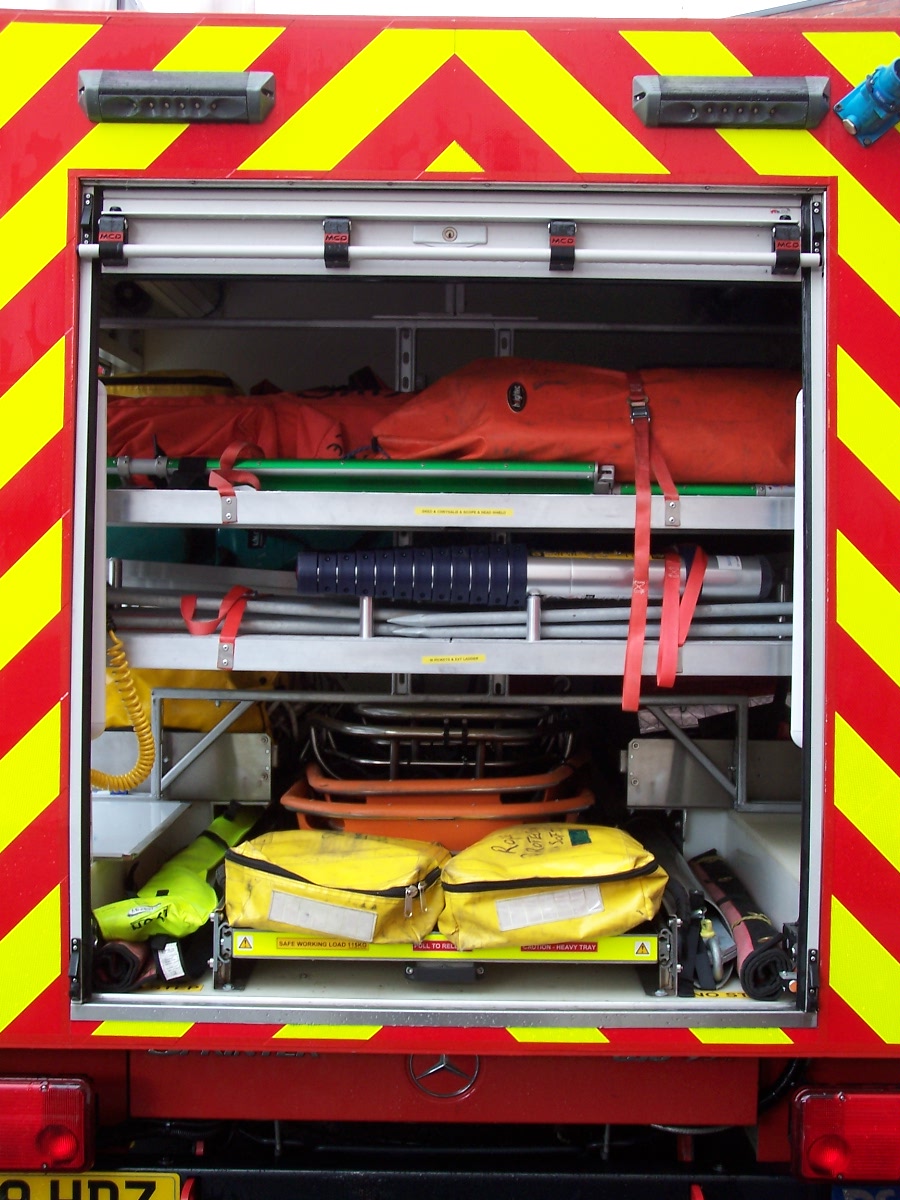 WU09HDZ at East Kilbride Yard. Rear locker. 102_0437 14/8/2012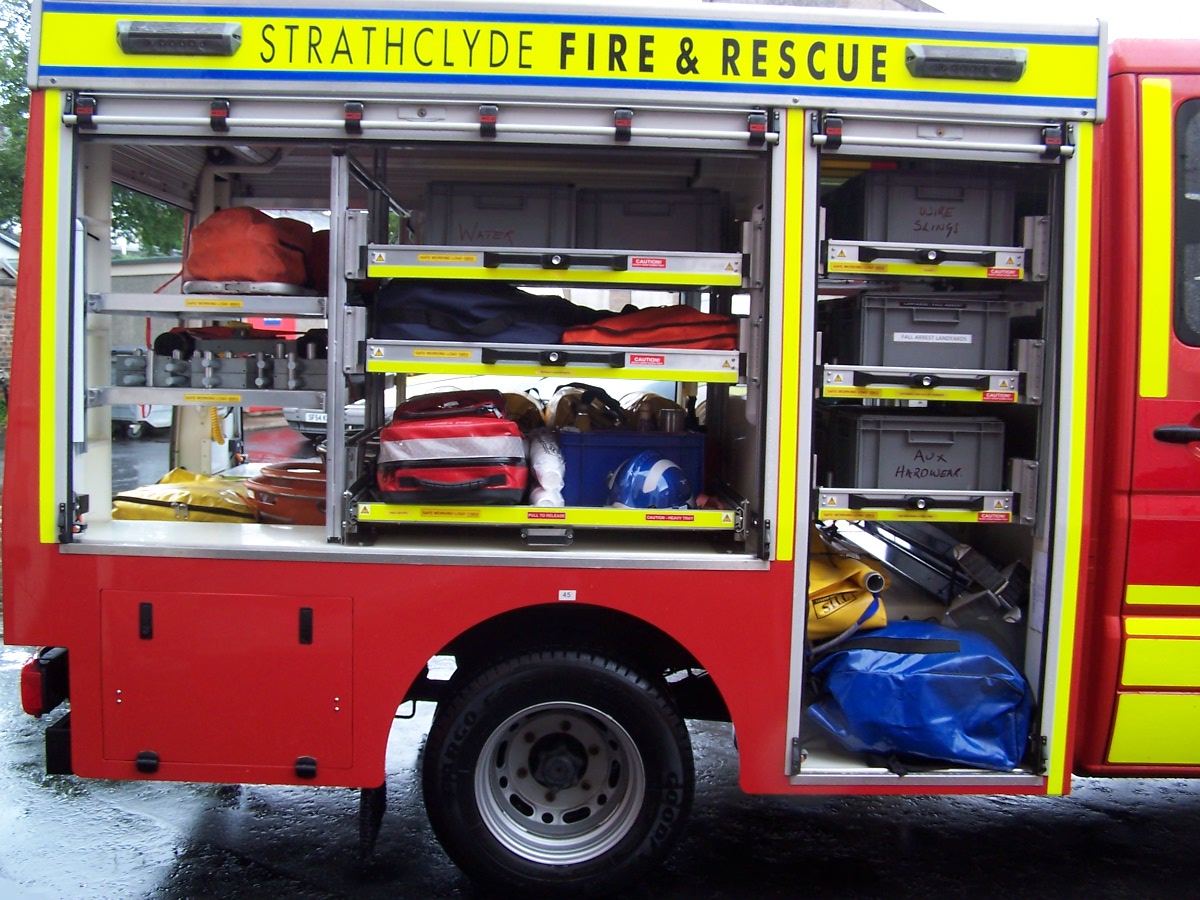 WU09HDZ at East Kilbride Yard. Off Side lockers 102_0438 14/8/2012
MAIN INDEX 1975 INDEX STRATHCLYDE INDEX