MOBILE OCCUPATIONAL HEALTH UNIT

A new Mobile Unit was delivered to SFR at the end of February 2010 and will be used by OH staff from March onwards. A plan for the use of the vehicle is currently being devised and will include undertaking RDS fitness assessments in RDS areas, attending health promotion events along with our local partners such as AXA-ICAS, Benenden Healthcare and Physiotherapists as well as attending station events such as Open Days and Positive Action Days.
The van will be used to do the three yearly assessments in outlying stations rather than travelling to Hamilton or using an unsuitable room at their station since the Occupation Health Unit took over this task from GPs. Staff used to get a medical when they reached forty but now get checked every three years. The van is equipped for doing the medical assessment and also provides privacy. It also has an awning with sides which creates a covered area outside the van in which step tests and other exercises can be carried out. The van was fitted out by Bott engineering to specifications drawn up with the service's stakeholders.

Vehicles

KS09OVY Vauxhall Movano 3500 LWB/Bott

This Panel van has an awning on the nearside and air conditioning units on the roof and LED scene lighting.

Occupational Health Strategy 2010-13

Strathclyde Fire & Rescue's initial Occupational Health (OH) Strategy was approved in December 2006 following the Capita Best Value Review in 2005, with progress being submitted to the Forum over the last few years.


A new strategy has now been devised which takes account of the findings of Dame Carol Black's Review of the health of Britain's working age population: "Working for a healthier tomorrow"; the Scottish Government's "Health Works" (a review of the Health Working Lives Strategy) and guidance and good practice from the UK FRS Firefit Steering Group.
The Occupational Health Strategy 2010-2013 will have four key objectives:

• To prioritise OH services with the key priority being to promote and monitor employee health and fitness amongst front line employees responding to emergencies

• To encourage engagement by seeking feedback from all employees using the OH service to improve the quality of service

• To raise awareness of the OH service by ensuring it is available to all employees irrespective of geographical location or employment status

• To encourage partnership working by engaging with local and national agencies in the health and wellbeing industry.

One of the strategic priorities within the Board's HR Strategy is 'Resourcing SFR' – to plan for, recruit, develop and retain the employees SFR needs, whilst supporting and promoting equality and diversity. We will also focus on the health and welfare of our employees. This priority will be the main focus of the Occupational Health Strategy over the next three years.
This work will address four key challenges:

• To improve the health of the working age population

• To prevent work related injury or illness

• To intervene early when health problems arise

• To provide rehabilitation support

Given the geographical locations of RDS employees, it has been agreed that they will attend their local GP surgery for medicals, completing the standard medical questionnaire currently used by wholetime employees. Following receipt of the medical report, OH medical staff may recall the employee for an appointment otherwise the fitness assessment shall follow thereafter. This work will be delivered in three phases and started in January- March 2010, with phase two and three to follow thereafter.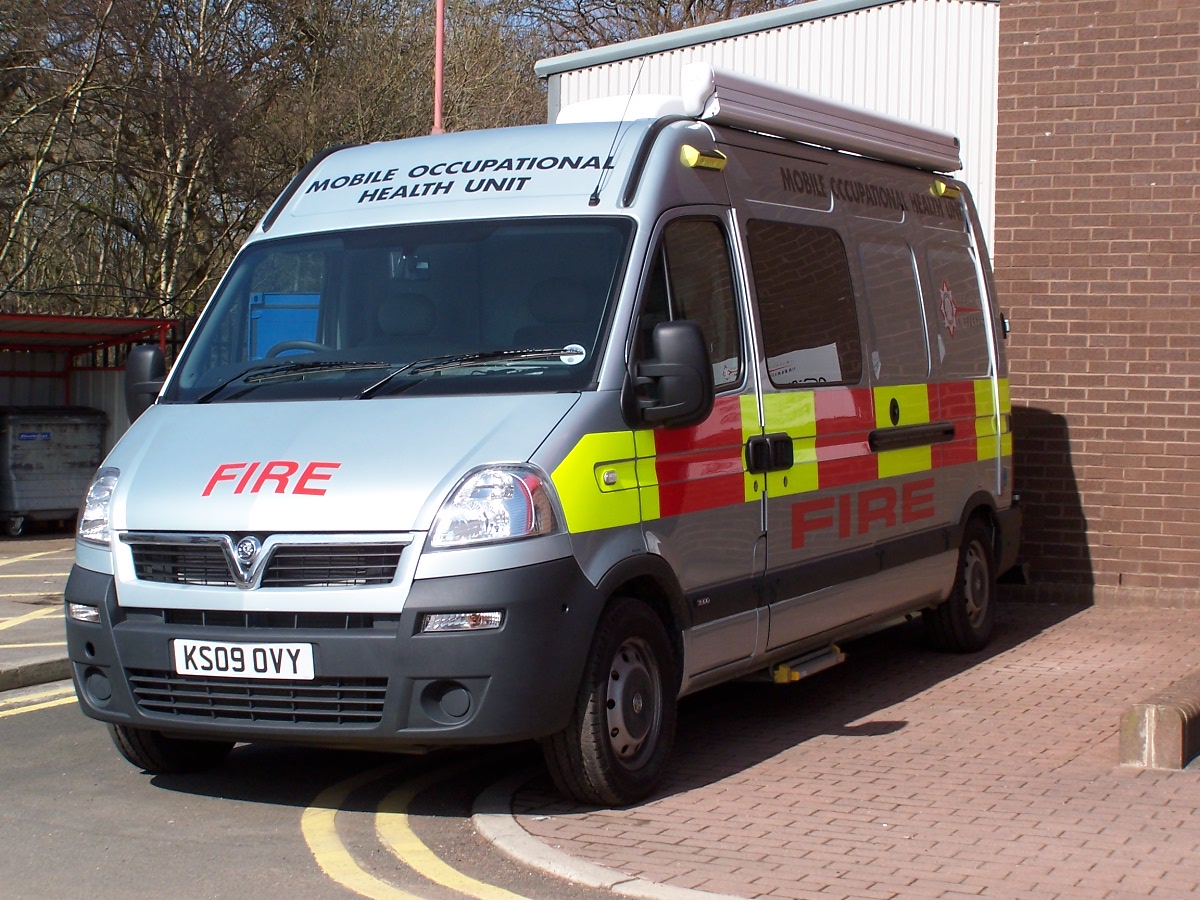 KS09OVY MOHU at Hamilton. 101_6905 10/4/2010
MAIN INDEX 1975 INDEX STRATHCLYDE INDEX